iPhone Repair at Computer Advantage.
We are your Apple Premium Service Provider.
It is easy to get your iPhone repair done with us. Many of our repairs are done on the same day you bring it in. If you are located in Manatee or Sarasota County Florida, you'll want to check out our Home Synergy Center while you wait for your iPhone repair. We also have massage chairs to demo in our Newnan, GA location as well as our Savannah, GA location.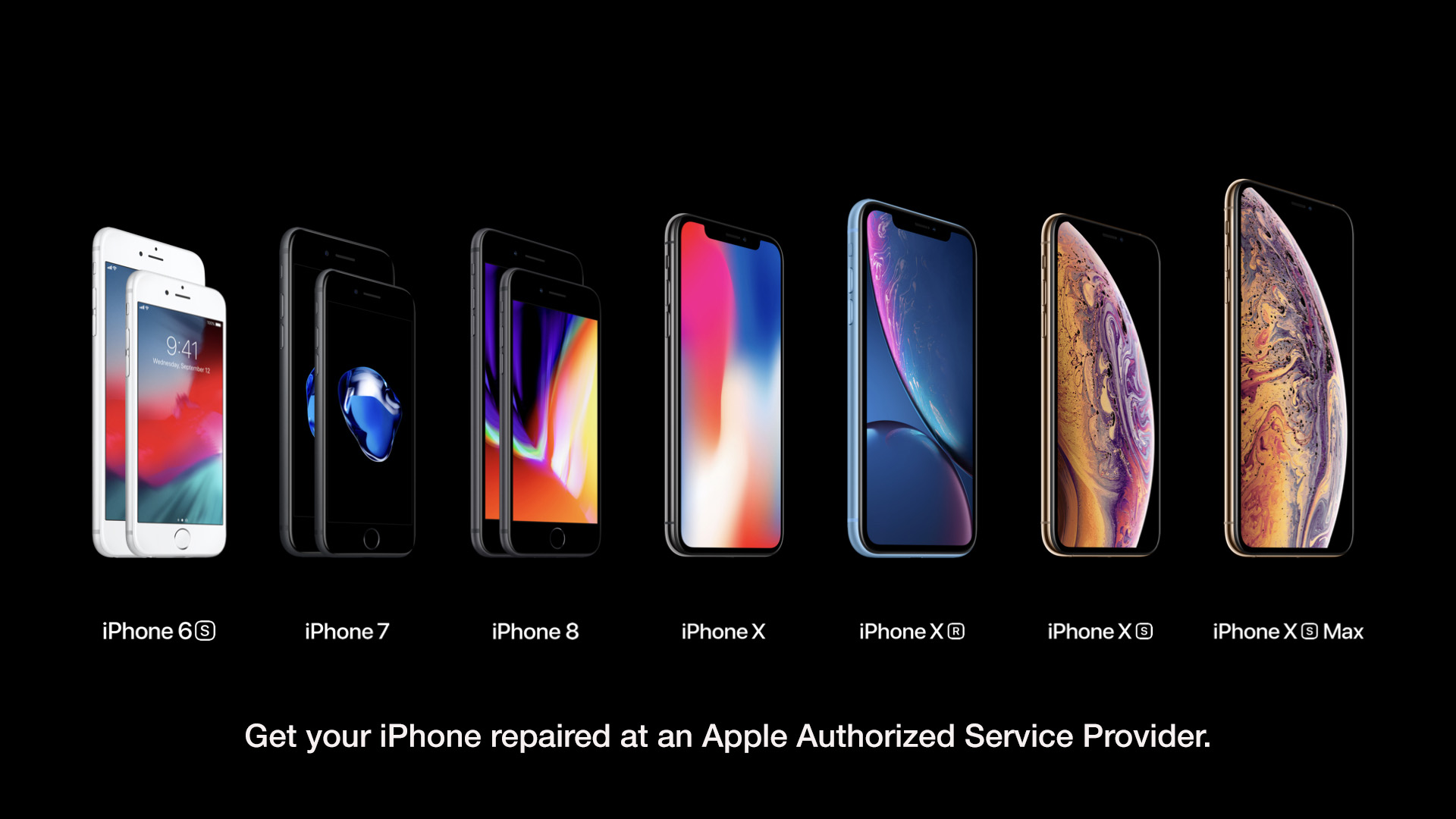 Warranty & AppleCare + Repairs
 That's right, we do warranty and non-warranty work.
Apple Certified Technicians
 Even our sales staff is certified by Apple.
No Appointment Necessary
 We do honor appointments made through Apple's appointment system.
We are Authorized by Apple to repair your iPhone.
As Apple Authorized Service Provider we are able to repair any iPhone  regardless of its warranty status (in warranty, out of warranty or AppleCare +).
We only use genuine Apple parts. We offer an exchange/repair program for severely damaged iPhone screens and other repairs. We check your iPhone to make sure you have genuine Apple parts – and then we arrange to have your iPhone repaired or replaced. We only use genuine parts from Apple – not knock-offs that can void your warranty and cause performance issues.
Please note that certain repairs require we send your iPhone to Apple for repair.
Apple Authorized iPhone Screen Repairs
Computer Advantage is authorized to repair iPhone screens in-store.  We stock many screens and can typically replace your iPhone screen with 1.5-2 hours.  If we don't have the screen you need we can typically have it the next business day. Appointment Required.
Apple Authorized iPhone Battery Replacement
To have your iPhone battery replaced, please schedule an appointment at one of our locations in Sarasota, Newnan or Savannah.
Please make sure to back up your iPhone before bringing it in for repair.
Do you fix out of warranty Macs?
Yes we can repair your out of warranty Mac.  For all out of warranty repairs our diagnostic fee starts as low as $45.  Once we diagnose the problem we will contact you with an estimate for the repair.  This price does include the diagnostic fee.  Once approval is received we will give you and updated completion date estimate and proceed with the repair.
Do you fix computers under Apple's limited warranty or AppleCare?
Yes. We can fix any Mac covered under Apple's limited one year warranty or 
AppleCare+
. Just bring your Mac in for service and if the repair is covered under warranty or Apple Care we will fix it and call you when its ready for pickup, all at no charge. If the repair is not covered we will call you with an estimate.
How long will it take to repair my computer?
There are many variables when working with non-working computers, however it is our goal to have your computer examined and diagnosed within two business days. For warranty repairs we will order Apple genuine parts the same day. For non-warranty repairs we will call you with an estimate before proceeding. Typically once we have approval repairs are finished within one to two business days. If you need your Mac back sooner we do offer priority service options. Please talk to our service representative for details at each location.
What should I do before I bring my computer in for service?
Always have a good backup, while we  always try to preserve your data, it is always a good idea to keep a good backup.  If you have Mac OS X 10.5 or newer you can use Time Machine to back up to and external hard drive.  Its is alway better to have a backup before you start experiencing problems. We carry a wide variety of external hard drive perfect for use with Time Machine.
Also make notes, pay attention to the sequence of events leading up to your problem so we can make accurate notes when you bring in your Mac for service.
Do you upgrade hard drives, RAM or other components?
We do provide upgrades for your Mac.  The most common upgrades are hard drives and memory.  Want another upgrade? Just contact our service department so we can evaluate upgrade possibilities.  We can also assistance with software upgrades.