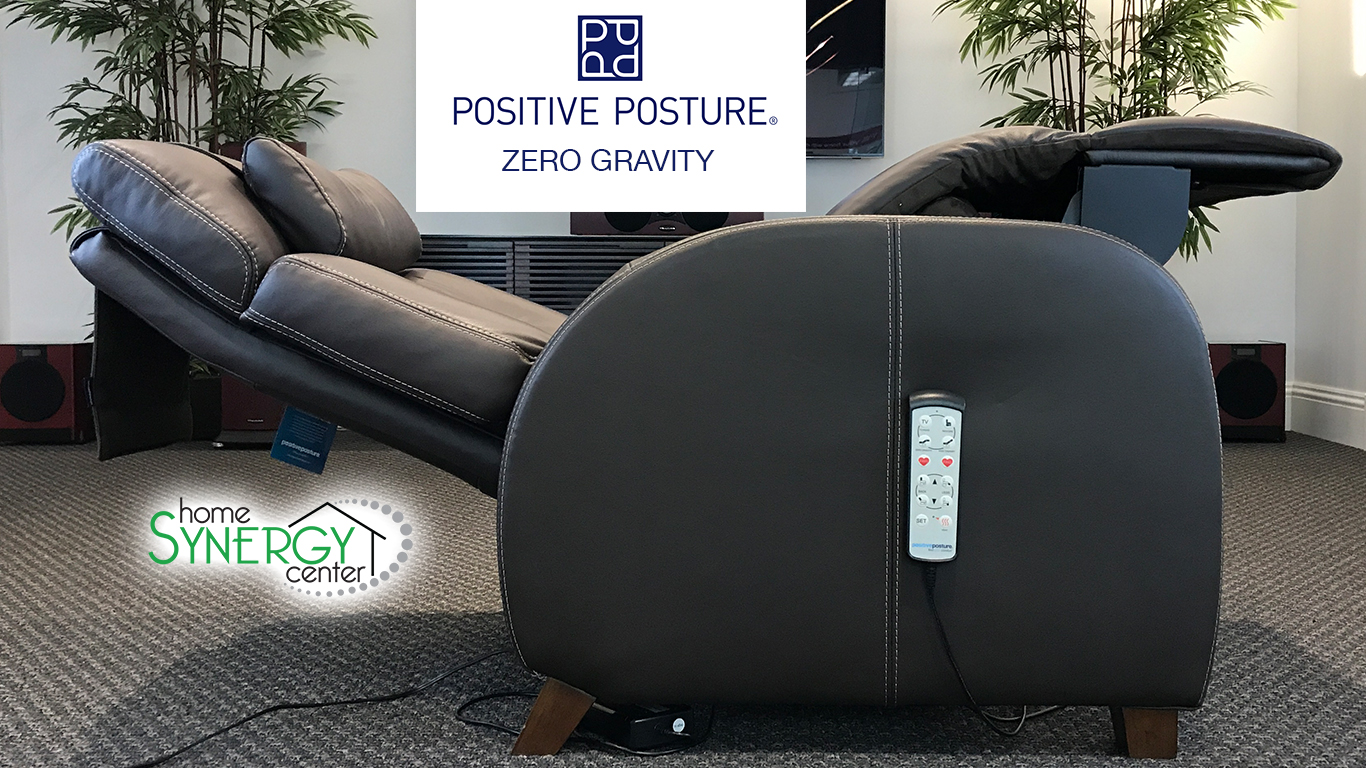 FREE White Glove Delivery
Now through 3/1/19. A $450 value. See store for White Glove delivery terms.
Full coverage memory foam
Dual motors, dual control
True Zero Gravity Recliner
True Zero Gravity® with comfort control technology
Four key positions: upright, TV/reading, True Zero Gravity and high therapy plus unlimited personalization
Fully retracting leg rest for easy in and easy out
Full coverage memory foam
Cervical support pillow (neck bolster) to encourage proper alignment of the upper spine; pillow is adjustable and removable
Independently adjustable back recline and footrest adjustments operated by separately controlled motors
Articulating, adjustable head rest
Dual motors, dual control
Extra long AC power cord for convenience
Top grain Merona leather
Battery back up
3-year limited warranty with on site service
Optional hand-held remote (sold separately)
Optional Tall back ideal for people over 6'1"
It also comes with an adjustable cervical support pillow for your neck and a lumbar support pillow for your lower back.
Luma Fabric Recliner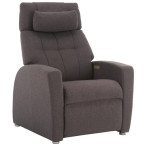 Choose from a wide range of comfortable, durable Bresine fabrics in beautiful designer colors. With its elegant lines and refined movements, Luma offers beautiful, transitional styling—the marriage of traditional and contemporary sensibilities—suited for a wide range of sophisticated interiors. As beautiful to look at as it is soothing to relax in. Luma recliners feature four independently adjustable legs for leveling your chair on uneven floor.
Luma Leather Recliner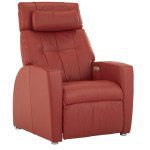 Beautifully upholstered in top grain Merona leather with its meticulously sewn, contrasting top stitching, this recliner has full coverage memory foam.The Luma Merona leather is a sophisticated design choice as well as an investment in your good health—the perfect blend of style and ergonomic benefits in a chair you will love to come home to every day.  Luma recliners feature four independently adjustable legs for leveling your chair on uneven floor.
Café Recliner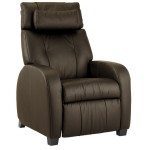 Beautifully covered in top grain leather, this true zero-gravity recliner is customizable to your preferences with independent back recline and leg rest. Café includes an intuitive, backlit remote. Café recliner wooden legs (Walnut is standard, with  blonde or black options coming soon, additional charges may apply).

The Bottom Line
Not all recliners that claim to offer zero gravity positioning actually deliver on that promise. So before buying a zero gravity chair, take the time to do your research. Find a manufacturer that has performed the necessary ergonomic engineering to produce a chair that can truly deliver all the benefits of zero gravity seating. With Positive Posture, you can enjoy the many advantages of zero gravity positioning, along with the most responsive, adaptable controls. Positive Posture's whisper-quiet motors offer smooth, independent operation of the leg rest and back rest, providing an infinite number of positions so you can Find Your Comfort.™ And with its stylish good looks, and your choice of fabrics and leather coverings, it will look as good as it makes you feel.   Visit Computer Advantage in Sarasota to test drive Positive Posture recliners.
True Zero Gravity Recliners
There is a lot of misinformation out there regarding zero gravity chairs. It's easy to claim, but only the very best recliners actually offer a zero gravity position in the way they are designed and manufactured. Based on years of research and decades of expertise in ergonomic chair design, Positive Posture® recliners offer the perfect zero gravity angle of recline, weight distribution, body support and personalized comfort that has earned the title of The Most Comfortable Furniture on Earth™.
You hear a lot of talk these days about zero gravity in everything from office chairs to automobile seats. But the term "zero gravity" can be a bit confusing. To begin with, it doesn't mean that when you sit down, you suddenly find yourself in a state of weightlessness. To do that, you'll have to book a flight on the International Space Station.
Getting Back to Earth
Here on Earth, zero gravity refers to the NASA-inspired concept of reducing the effects of gravity on the human body. The tremendous and sudden g-force placed on astronauts as they accelerate out of the earth's gravitational pull creates multiple health risks including intense strain on back muscles. NASA scientists determined that by putting the astronauts in a reclined position with their feet above their heads, the pressure of liftoff would be distributed across the astronaut's entire body, rather than concentrated in one place. Thankfully, those same ergonomic benefits can be translated into a high quality, zero gravity recliner you can enjoy in your own home.
Infinite Personal Adjustments
Because everyone's body is different, finding the ideal zero gravity position is unique to each individual. That's why traditional recliners that only offer two or three pre-set positions cannot provide the support you need. And with multiple members of a household using the same recliner, the best zero gravity position will be different for each person using it. A chair capable of precisely fine-tuned adjustments will allow all users to enjoy their own personal zero gravity position in the chair.
Relieve Joint Pain & Increased Support
A zero gravity recliner will also allow the user to enjoy flexion and extension of the knees and hips, thus helping to relieve these key areas of joint pain. Also, when seated for a long period of time, it is beneficial to periodically change positions. So while a zero gravity chair offers many health benefits, a recliner should also offer comfort and support in other positions—everything from upright for reading or to a relaxed, reclined position for watching television.
Improved Circulation
Another advantage of the zero gravity position is that it promotes circulation and reduces swelling in your legs. And by sitting in a position that elevates your legs over the level of your heart, you can help reduce the effects of a number of circulation-related conditions including varicose veins, atherosclerosis, diabetes and high blood pressure. In addition to its True Zero Gravity gravity position, power recliners from Positive Posture also offer an even further reclined position that places legs and feet significantly higher above the heart. This unique High Therapy Position promotes improved circulation and relieves swollen ankles and edema. It can also be a therapeutic position for recovering from an injury.
Have more questions or want to try a Positive Posture recliner? Let us know.