Register your Health Scan purchase:
Enter your name and email address in the form to the right.  This email address will be used to contact you in the event that our Health Scan check detects a problem.
Enter the code is on the Health Scan card you received at time of purchase.

Once the codes is entered Health Scan will generate and installer just for your computer.

Click on the Download Installer button.

This will download the installer to your Downloads folder.
Open your Downloads folder and Double click the installer.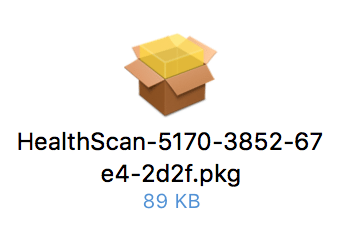 Click through the installer prompts.  Once the installer is complete your Mac is now getting regular Health Scans!
Checks for hard drive errors